Click HERE for Map to "Village Green" Complex CLICK HERE FOR RENTAL APPLICATION
ESCONDIDO CONDO FOR RENT AT VILLAGE GREEN COMMUNITY

This is a 2 bedroom 1.25 bath converted apartment into a condo.
All appliances are included (refrigerator, washer/dryer, dishwasher, and disposal.
Below are photos of a furnished model unit identical to our unit for your review.
Photos of the furnished model - for illustration purposes
(our condo is exactly the same but without furniture & decorations)
call us at 858-335-4138 or 858-549-4139 for more info and to see the unit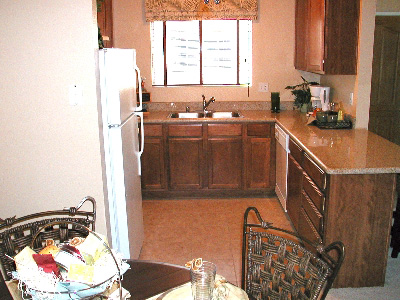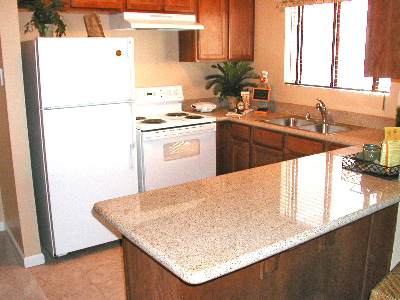 Kitchen Area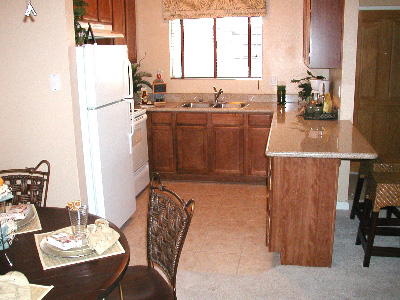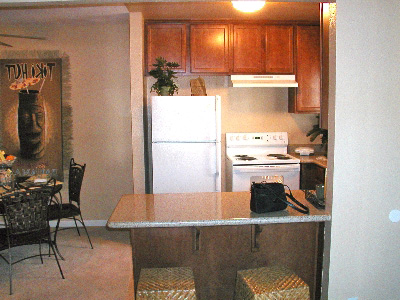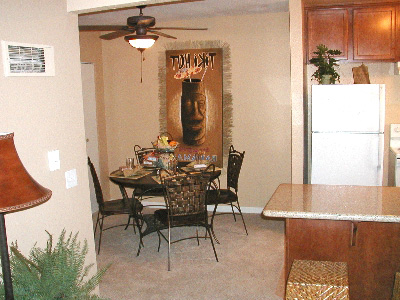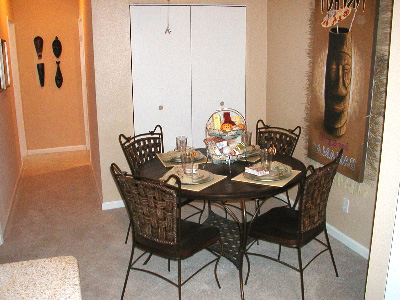 Dining Area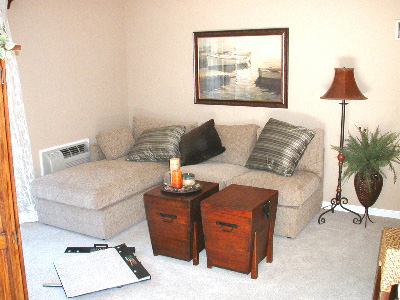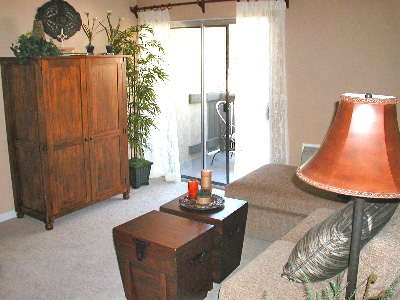 Living Room Area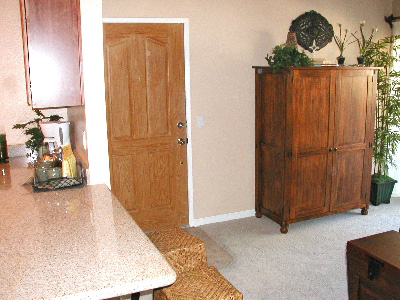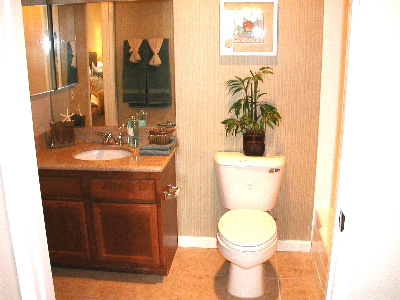 Bathroom Area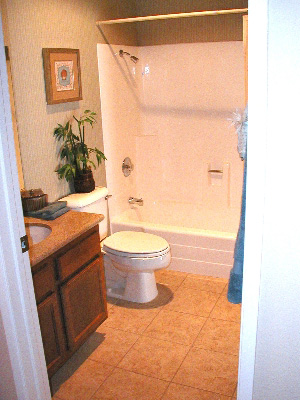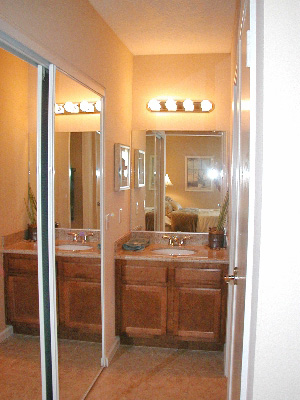 Bathroom Area Sink in Master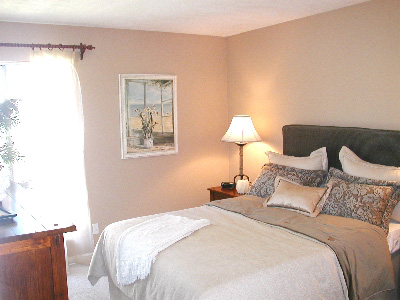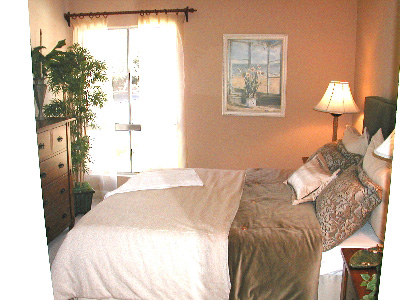 Master bedroom Area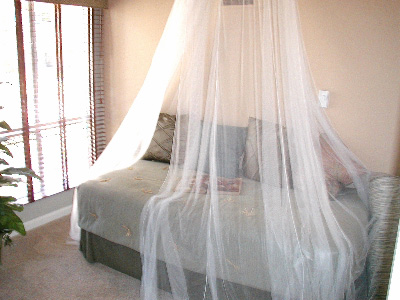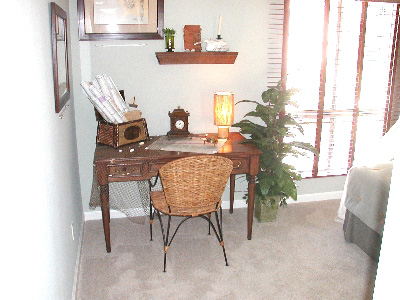 Second Bedroom Area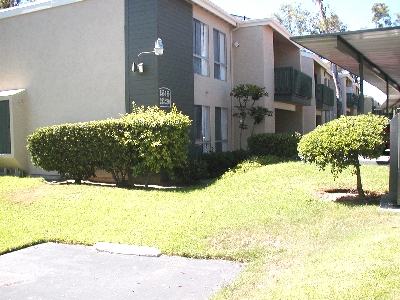 Our Unit #157 ground floor corner Pool Area
near grassy area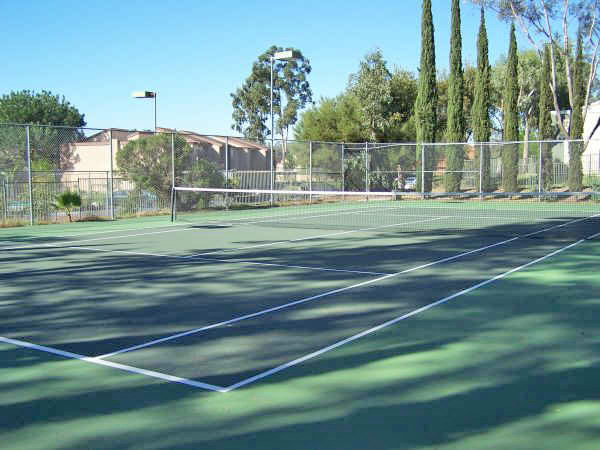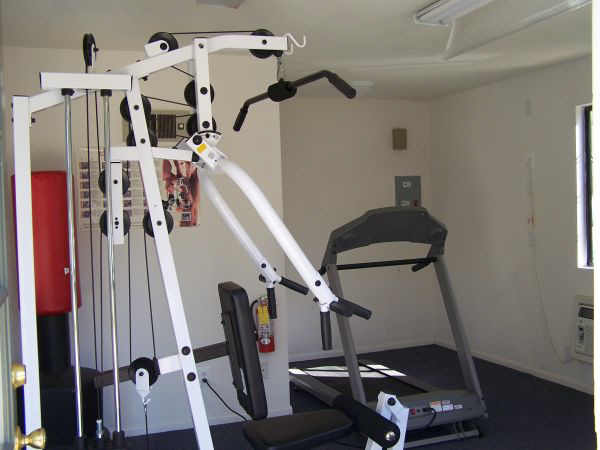 Tennis Court Exercise Room

The apartment/condo in Escondido has 2 bedrooms and one large bathroom, with an additional sink for the master bedroom. This complex has been completely refurbished a few years ago. Everything is almost brand new, including all built-in kitchen appliances, paint, new carpeting, new bathroom fixtures, granite countertops, and tile flooring. Itís almost like moving into a brand new home!
The unit has air conditioning, a garbage disposal, microwave, and refrigerator. There is a washer and dryer hookup in the unit with a stackable washer/dryer supplied, and a patio area.
The unit is in a gated community, with swimming pool, tennis court, gym equipment room, and picnic area. There is also covered carport parking with one reserved parking spot and other unreserved spots available near the unit.
The condo is located at 830 West Lincoln Ave in Escondido. Take Center City parkway to Mission Ave, and go west on Mission two lights to Rock Springs. Turn right going north on Rock Springs over the freeway and you will come to Lincoln. Turn right on Lincoln and immediately left into the complex. Our unit is #157. Click HERE for Map to Village Green Complex
CONDO IS CURRENTLY RENTED THROUGH JUNE 30, 2014.

Please call 858-335-4138 to arrange to see the apartment or leave a message at 858-549-4139.
CLICK HERE FOR RENTAL APPLICATION

email: info@sudersrentals.com